NTB launches global campaign `Experience Nepal – Cuisine and Culture '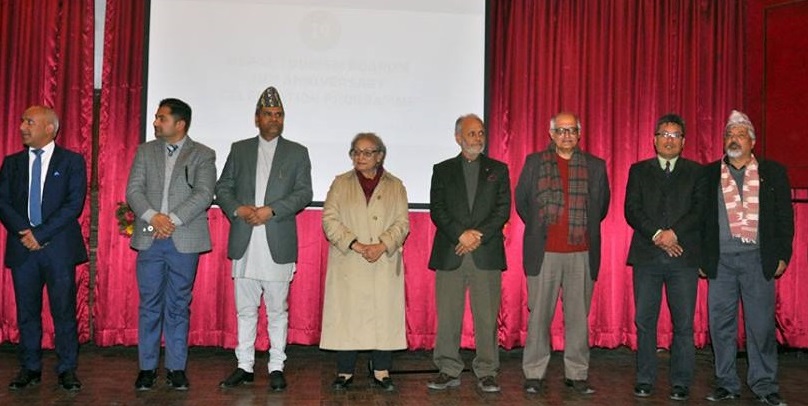 TravelBizNews —
Kathmandu: Nepal Tourism Board (NTB) has launched its global campaign `Experience Nepal – Cuisine and Culture ' to promote Nepal's tourism in international market.
The global campaign `Experience Nepal – Cuisine and Culture ' announced at 19th anniversary celebration of Nepal Tourism Board aims to focus on globalizing Nepali cuisine in different parts of the world.
On the occasion, Secretary at the Ministry of Culture. Tourism and Civil Aviation and NTB Chairman  Maheshwor Neupane stressed on introducing innovative concepts to welcome more tourists in the country.
"Nepal needs specific tourism strategies in major markets including India and China," he said.
NTB Chief Executive Officer Deepak Raj Joshi informed that tourist arrival will reach nearly one million for the first time in the country.
'The fact that we are welcoming nearly one million tourists by the end of 2017 is a testimony to the fact that our efforts and public-private partnership is yielding result,' he said.
Joshi , highlighting on activities of the organization , emphasized on development of necessary infrastructure  and urged the entrepreneurs to focus on quality tourists .
Senior tourism entrepreneur Ms. Ambica  Shrestha , NTB Executive Committee member Ghanendra Shrestha , Coordinator of the campaign Deepesh Man Shakya , Kundan Sharma and Sudhan Subedi dwelt on successes , opportunities  and challenges of  the NTB .
On the occasion, members of the Night Band performed their shows using endangered musical instruments of rural Nepal.
Nepal Tourism Board chaired by the Secretary at MoTCA consists of 11 board members with five government representatives, five private sector representatives and the CEO.
Dec.31, 2017