PATA Annual Summit 2017 concluded in Sri Lanka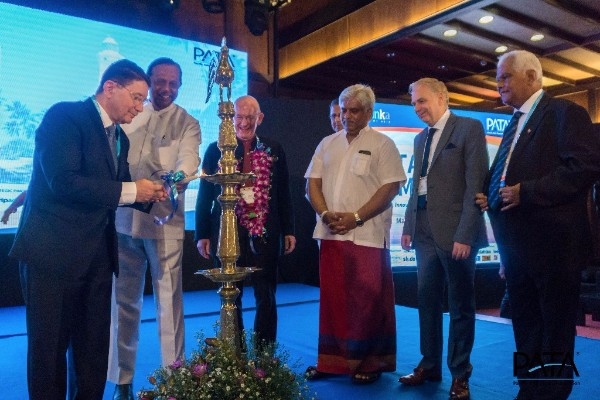 TravelBizNews Online —
Bangkok :The PATA Annual Summit 2017 (PAS 2017), under the theme 'Disruption. Innovation. Transformation: The Future of Tourism', concluded in Negombo, Sri Lanka with participation of 406 delegates from 191 organisations representing 39 countries .
The programme for PAS 2017, hosted by the Sri Lanka Tourism Promotion Bureau along with the Ministry of Tourism and Christian Religious Affairs of the government of Sri Lanka, included the Association's executive and advisory board meetings, annual general meeting (AGM), PATA Youth Symposium, PATA Insights Lounge (formerly the PATA Marketplace), the UNWTO/PATA Ministerial Debate and a one-day conference that addressed the issues, challenges and opportunities arising from the constantly evolving landscape of the travel and tourism industry.
The summit began with 130 students, alumni, lecturers and industry professionals from Sri Lanka and overseas participating at the PATA Youth Symposium 2017 with the theme 'No Barriers: Millennials and the Future of Tourism'. The symposium was hosted by the Sri Lanka Institute of Tourism & Hotel Management (SLITHM).
Topics discussed during the conference were: ''The Transformation of Marketing', 'Research Innovation', 'Disrupting the Travel Industry', 'The Real Future of Tourism: Young Tourism Professionals', and 'Embracing Disruption: A Blueprint for the Future of Tourism'.
Other highlights of the four-day event included the PATA Awards Presentation, the election of the new PATA Executive Board, the Signing Ceremony of the Private Sector Commitment to the Global Code of Ethics by Triip.me, the signing ceremony with the Korea Tourism Organization (KTO) for PATA Annual Summit 2018, and the signing of a memorandum of understanding with Mei Shan Municipality Tourism to strengthen the strategic cooperation between both organisations.
The PATA Annual Summit 2018 will take place in Gangneung, the Republic of Korea.
Source : PATA , May 23,, 2017