PATA appoints Wong as RD-Asia and Niemwongse , new HCD Director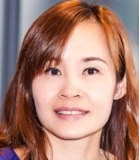 Bangkok: The Pacific Asia Travel Association (PATA) has appointed Wallace Wong as the new Regional Director – Asia, effective immediately.
With more than 10 years of experience in the airlines and travel industries, Mr Wong was most recently the Regional Business Development Director of Asia Pacific at Travelport GDS in Hong Kong SAR and Singapore, where he successfully developed effective sales strategies to strengthen the company's commercial presence in the region.
He has also worked for OAG and Singapore Airlines, taking up various commercial and operational posts based in Singapore, Copenhagen, Denmark and Chennai, India. Mr Wong has in-depth knowledge of Asia's travel landscape and an excellent track record for leveraging new business opportunities and building strong relationships across all organisational and cultural levels.
In his new role based in Bangkok, Mr Wong will be responsible for PATA's commercial and industry development, as well as bridging the relationship between the public and private travel sectors in the Asia Pacific region. His territorial responsibilities will include the all of Asia with the exception of mainland China (this includes North Asia, South Asia, South East Asia, Central Asia and the sub-Indian Continent), and will report directly to PATA CEO Mario Hardy.
Mr Wong was born in Malaysia and is now a Singapore Citizen. He is fluent in English, Mandarin, Cantonese, Bahasa Maleyu, Bahasa Indonesia and has some basic knowledge of French.
Likewise,The Pacific Asia Travel Association (PATA) promoted Parita Niemwongse as Director – Human Capital Development, effective immediately.
In response to PATA's strategic plan in strengthening HCD within the industry, Ms Niemwongse's primary focus is to initiate HCD programmes and activities for members of the Association including PATAcademy-HCD, PATA Youth Symposium, and the PATA Intern and Associate Programme.
In addition, she will also be responsible for PATA's Capacity Building Programme, University and Tourism College relationships, and any future related HCD programmes, as well as the continued management of the PATA Gold Awards and PATA Face of the Future.
Ms Niemwongse joined PATA in 1999 in the Communications department, where she gained extensive experience in working with PATA's media worldwide network in promoting PATA events and activities. Prior to PATA, she worked in the Public Relations Department at Queen Sirikit National Convention Centre in Thailand and the Hong Kong Trade Development Council. Ms Niemwongse also lived and worked in Dubai as a Flight Attendant for Emirates Airline.
She received a Master of Arts in Public Relations from Bond University, Australia, and Bachelor of Arts with Honours, majoring in French, and a Gold Medal from Thammasat University, Thailand. Ms Niemwongse also received a certificate of Learning French for Overseas students from Centre de Linguistique Appliquée, Besancon, France.- PATA
May 5, 2015