PATA AT&RTCM 2016 in Thailand's northernmost province of Chiang Rai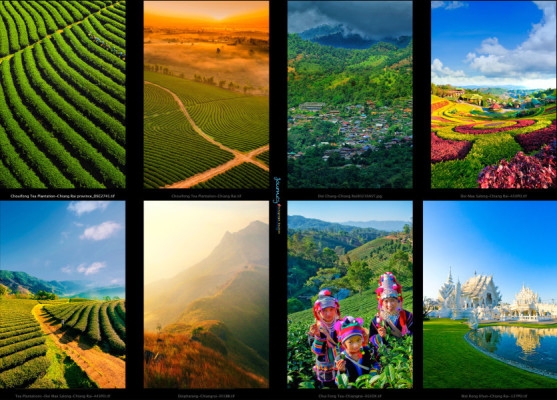 Chiang Rai ( PATA ) -The PATA Adventure Travel and Responsible Tourism Conference and Mart 2016 (AT&RTCM 2016) kicked off in Thailand's northernmost province of Chiang Rai, welcoming more than 200 top travel executives who promote adventure and sustainable travel options in destinations across the globe.
The event is being held at the Dusit Island Resort Chiang Rai, from 17-19 February, under the theme 'Creating Experiences, Sharing Opportunities'.
The event's supporter, the Tourism Authority of Thailand (TAT) has chosen Chiang Rai as the host venue to illustrate Thailand's long-term commitment to promote the "balanced philosophy" of tourism, which ensures that economic benefits of tourism go hand-in-hand with environmental and cultural preservation. The former capital of the great Lanna Kingdom, Chiang Rai is a fascinating province filled with cultural and natural wonders, and is also a centre for community development projects helping rural villagers develop their attractions without adversely affecting their natural and cultural assets.
TAT Governor Yuthasak Supasorn hoped that the event will help reiterate Thailand's ongoing commitment to promote adventure and community-based tourism towards sustainable tourism development and discuss new opportunities for promoting environmental protection and social sustainability within the industry.
Mr. Mario Hardy, PATA CEO added, " This event has enjoyed outstanding success in recent years in countries such as Nepal and Bhutan and now we are delighted to have the opportunity to focus upon the many opportunities for adventure travel and responsible tourism in Thailand."
Topics featured on the conference programme included:' Sharing Opportunities: Building Back Better after a Disaster'; 'Creating Experiences that Challenge, Delight and Inspire'; 'Best Practices in Responsible Tourism from the ASEAN Region'; The Inbound Marketing Playbook; 'The New Adventure Market: Understanding the Indian and Chinese Adventure Traveller', and 'Crossroads: Adventure and Responsible Travel off the Beaten Path'.
Meanwhile, the one-day travel mart on 19 February is the centre stage for sellers and buyers involved in the world of adventure travel and responsible tourism to conduct business. Source- PATA
Feb. 18, 2016