PATA commits to develop adventure travel sector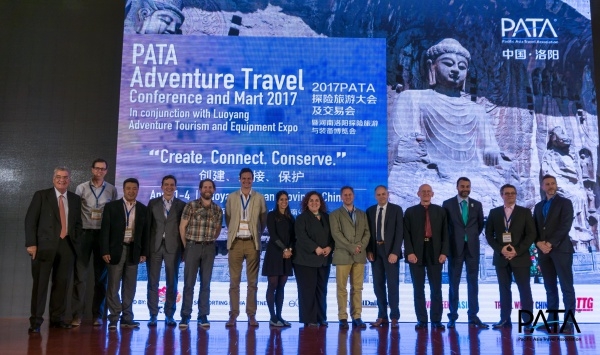 TravelBizNews —-
Bangkok: The PATA Adventure Travel Conference and Mart 2017 (ATCM 2017) has committed to develop fast changing adventure travel sector.
More than 500 delegates from 36 countries participated in PATA Adventure Travel Conference and Mart 2017 held in conjunction with the Luoyang Adventure Tourism and Equipment Expo in Luoyang, Henan province of China recently.
PATA ATCM 2017 began with the B2B mart with 79 seller organizations representing 14 countries and face-to-face appointments with Buyers from 61 buyer organizations in 15 countries.
The 22 speakers from nine countries explored the trends and dynamics of the adventure travel industry under various topics that covered 'One Belt, One Road – the Ultimate Connector', 'Connecting destinations to information: the Adventure Travel Development Index', 'Create, Connect, Conserve: The case study of Luoyang', 'Creating new boundaries of adventure tourism experiences', and 'Equipping a destination' according to a release of PATA.
On the occasion, PATA CEO Dr. Mario Hardy said, "The delegates departed China with a much greater appreciation about the city of Luoyang and the many tourism treasures, including the Longmen Grottoes and Shaolin Temple, located in Henan province. This cradle of Chinese civilisation is now firmly on the map as an exciting destination for adventure travel enthusiasts."
The event was organised by the Pacific Asia Travel Association (PATA) in conjunction with the Henan Provincial Tourism Administration and Luoyang Municipal People's Government and was executed by the Luoyang Municipal Tourism Committee and Beijing Sunny International Communications Ltd. on April 2-4 this year.
April 10, 2017