PATA Gold Awards 2015 open for submissions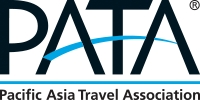 Bangkok : Travel and tourism industry organizations and individuals who have made outstanding contributions in successfully promoting the travel industry in the Asia Pacific region are encouraged to submit entries to the 2015 Pacific Asia Travel Association (PATA) Gold Awards until April 30. The Awards presentation will take place during the PATA Travel Mart on September 8, 2015 in Bangalore, India.
PATA Gold Awards 2015 will include three new categories in Marketing – Youth Travel, Adventure Travel, and Marketing Media – Mobile Travel Application.
Ms. Maria Helena de Senna Fernandes, Director of the Macau Government Tourist Office (MGTO), said, "It is a great honor for Macau Government Tourist Office to be associated for the past 20 years with the prestigious PATA Gold Awards. We encourage organizations and individuals to share your best practices through this far-reaching PATA programme, to take this platform to inspire the Asia-Pacific region, and help to plant the seeds for a responsible and sustainable future for our travel and tourism industry."
Mr. Mario Hardy, CEO, PATA said, "Each year, PATA Grand and Gold Awards put the spotlight to celebrate travel and tourism excellence. Whether you are a creative individual or larger mainstream organization, you are encouraged to submit your entries."
"To reflect broader tourism sectors of the current business environment, we are pleased to introduce new categories in Youth Travel, Adventure Travel, and Mobile Travel Application," added Mr. Hardy.
Winner Privileges
Gain a major boost to an organization's marketing and public relations profile
Attract valuable media coverage in various PATA communications channels including PATA Voice, press releases and social media channels
Entitled to leverage the prestigious PATA Gold Awards Winner logo on their collaterals
Highlights of the winning entries on display at the PATA Travel Mart for delegates to enjoy
Featured in the winners' showcase booklet and PATA Gold Awards video
Judged by panels of experts, the Gold Awards recognize exceptional achievement in seven broad categories with up to 29 Gold Awards and four Grand Awards on offer:
Marketing Campaign (eight Gold Awards and one Grand Award)
Environment (three Gold Awards and one Grand Award)
Corporate Social Responsibility (one Gold Award)
Heritage & Culture (two Gold Awards and one Grand Award)
Education & Training (one Gold Award and one Grand Award)
Marketing Media (ten Gold Awards)
Travel Journalism (four Gold Awards)
Sponsored by the Macau Government Tourist Office (MGTO) for the past 20 years, the PATA Gold Awards sets industry standards for excellence and innovation.- PATA
Feb . 16, 2015