PATA New Tourism Frontiers Forum 2016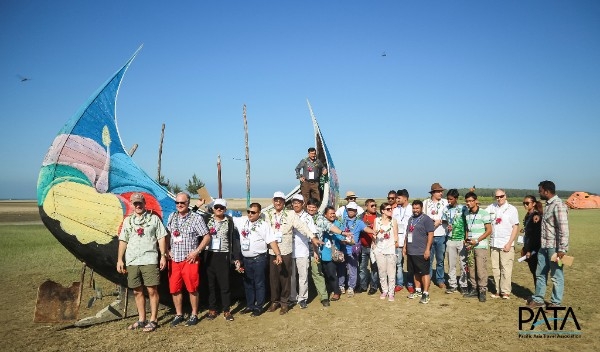 TravelBizNews —
Bangkok : The PATA New Tourism Frontiers Forum 2016 (NTFF2016) concluded with the theme of 'Designing a sustainable tourism brand – an integrative approach to building a responsible coastal destination'.
The event, hosted by the Bangladesh Tourism Board under the supervision of the Ministry of Civil Aviation and Tourism, the People's Republic of Bangladesh, brought together delegates from the public and private sectors to share inspiring and insightful discussions on some of the major issues in marketing and managing tourism growth for an unexplored destination.
Addressing a program PATA CEO Dr. Mario Hardy said, "As travel and tourism becomes a greater contributor to the economic wellbeing of each destination, plans for the responsible development and sustaining those elements generating growth must be taken into consideration."
The highlight of the event was the Technical Tour and Tourism Marketing Treasure Hunt .
Conference topics covered fair trade, living heritage communities, coastal and marine tourism, heritage trails and domestic/regional tourism markets. The programme also featured a session on brand building and marketing for emerging destinations according to PATA.
A total of 242 delegates from 17 countries – Australia, Bangladesh, Cambodia, Canada, China, Finland, Hong Kong SAR, India, Kenya, Myanmar, Nepal, Palau, Spain, Thailand, UK, USA and the United Arab Emirates attended the Forum held in Cox's Bazar, Bangladesh.
The PATA New Tourism Frontiers Forum 2017 will be held in Palau from November 15-17 next year .
Nov. 2016