PATA to promote sustainable tourism development in China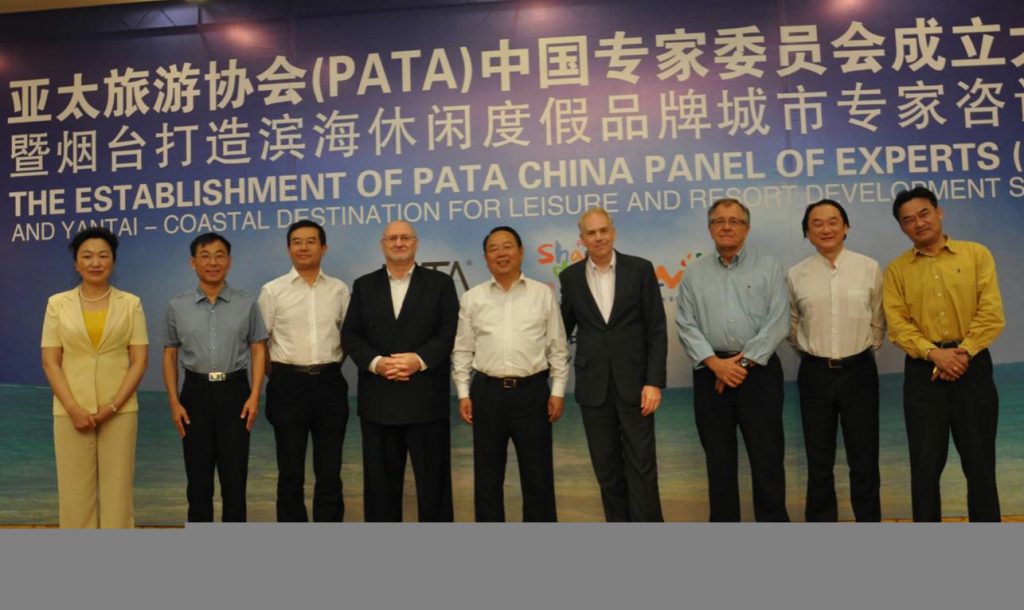 Bangkok : The Pacific Asia Travel Association (PATA) China Panel of Experts (PCPE) aims to promote the sustainable development of tourism in China and to provide a platform for communication and guidance from experienced tourism stakeholders.
PATA Regional Director – Greater China, Bo Wu, hosted the conference, while PATA Chief Operations Officer, Mr Mario Hardy, delivered the keynote address.
Through the "10+1 Expert Consultancy" model, the PCPE will conduct regular meetings to provide authoritative guidance to a specific tourism destination based on theory, experience, and the resources and capabilities of PATA.
The panel consists of 10 leading tourism experts, including Shanzhong Zhu, Executive Director, World Tourism Organization (UNWTO); Joao Manuel Costa Antunes, PATA Immediate Past Chairman and Former Director of the Macau Government Tourist Office (MGTO); John Koldowski, Special Advisor, PATA; George Berean, Senior Advisor, Wimberly Allison Tong & Goo (WATG); Chong Yu, Director General, Shangdong Provincial Tourism Administration; Kangli Hao, Director General, Sichuan Provincial Tourism Administration; Zhongwu Yang, Director General, Shaanxi Provincial Tourism Administration; Hua Zhu, Director General, Fujian Provincial Tourism Administration; Ms Lin He, Deputy Director, Henan Provincial Tourism Administration; and Yunfeng Jia, Member of UNWTO Panel of Tourism Experts.
Hardy said, "The PCPE is an initiative that represents the essence of what PATA is all about; bringing the Public and Private sector together at the same table to discuss issues; challenges and opportunities to improve and grow tourism in a sustainable manner. We are delighted to see that regional heads of several provinces and cities of China are willing to collaborate and share best practices for the benefits of China's tourism growth."
At the conference, Antunes was appointed Honorary Chairman of the PCPE, while Wu was appointed Honorary Secretary. In addition, Chong Yu and Yunfeng Jia, were appointed Chairman on Duty and Secretary, respectively.
During the event, Hardy conferred the PCPE certificate to the ten experts and the PCPE bylaws were deliberated and passed. The members of the panel also discussed how to enhance and promote the coastal city of Yantai as a world-class tourism destination.
As an international, experience-based, and project-oriented panel, the "10+1 Expert Consultancy" model will not only provide guidance and consultancy for the transformation of developing tourism and tourism services of China, it will also provide unique and innovative solutions for the development of the entire Asia-Pacific tourism industry.
The Pacific Asia Travel Association (PATA) China Panel of Experts (PCPE) held its inauguration conference in the coastal city of Yantai, China on June 28, 2014 . – PATA