Prince Harry's visit to consolidate Nepal-UK relations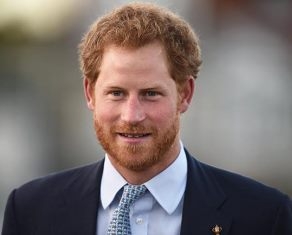 TravelBizNews —
Kathmandu: UK Prince Harry will visit Nepal for the first time, undertaking an official tour from March 19 to 23 this year.
"This is an official visit on behalf of Her Majesty's Government. The visit will support British interests in the region and highlight the broad and deep relationship between the UK and Nepal. 2016 marks the bicentenary of bilateral relations between the two countries," according to an official statement.
Prince Harry will be introduced to the home of the Brigade of Gurkhas, saluting the extraordinary bravery and commitment that Gurkhas have shown in the last 200 years. This will be a particularly important moment for him, having such a huge amount of respect for Gurkha soldiers, and having known members of the Gurkhas who have sadly been injured in recent conflicts.
Prince Harry will also have the opportunity to experience the country's stunning natural beauty and highlight the importance of conservation-based tourism in Nepal.
Prince Harry will meet political personalities including President and Prime Minister of Nepal.
According to official website princehenryofwales.org , Prince Harry will view damage to the ancient Royal Palace , Golden Temple and surrounding temples in Patan Durbar Square, a UNESCO World Heritage Site. He will also observe the ongoing work to restore cultural monuments through traditional craft skills such as wood-carving and gilding.
Prince Harry will visit a pre-positioning site for emergency supplies to Bhaktapur,. The facility, which is run by the Nepal Red Cross with funding from DFID, provided assistance to 800 households during the initial twenty-four hours after the April 2015 earthquake. He will then travel on to visit a temporary camp for families displaced by the 2015 earthquakes.
Likewise, he will travel to Bardia National Park which, together with neighbouring Banke National Park, forms the largest tiger conservation area in Asia. At around 1000 sq km of forest and grassland, Bardia is also home to wild elephants, rhinos, crocodiles and more than 250 species of bird.
On average 10,000 tourists visit the park every year to view its wildlife via trekking, rafting and 4WD safaris.
He will experience rafting on the Khauraha River and view tiger camera traps in the jungle. He will also visit Dalla, a local community which is benefitting from the economic potential of tourism by offering homestays to visitors.
At the homestay village, Nepali and foreign tourists gain first-hand experience of the culture and tradition of its people and also gain a better understanding of the rich biodiversity of the region.
Prince Harry will travel north to the Pokhara area and trek in the foothills of the Himalayas. In this breath-taking environment, he will see how Nepal's natural bounty is being carefully opened up to visitors, so that conservation efforts and tourist revenue can become self-reinforcing.
Prince Harry will meet Gurkha families and enjoy a cultural show organised by local people before, watching the sun set over the Himalayas. He will stay overnight at a Gurkha homestay.
Since 1815 Gurkha soldiers have fought alongside British forces in every major conflict, gaining a reputation for bravery and loyalty. During the two World Wars there were over 40,000 Gurkha casualties, while 13 Victoria Crosses have been awarded to Nepalese Gurkha soldiers.
Prince Harry served with the 1st Battalion The Royal Gurkha Rifles during his tour of Afghanistan in 2007-8, memorably observing: "when you know you're with the Gurkhas, there's no safer place to be."
Prince Harry will also visitl to the British Gurkha Camp at Pokhara, Nepal's tourism capital and home to a large number of ex-servicemen. He will take part in a wreath-laying ceremony to honour Gurkha soldiers killed in service to the Crown.
Each year 240 Nepali young men are selected to join the British Army, following a highly competitive and rigorous series of physical and mental tests.
Similarly , Prince Harry will open the Nepal Girl Summit together with Nepal's President Bidya Devi Bhandari .The summit, organised by Nepal's Ministry of Children, Women and Social Welfare – with support from UNICEF and DFID – supports the promotion of gender equality in Nepal; in particular, by encouraging moves to end child marriage.
It is estimated that among Nepali women aged 25- 49, more than half were married before the age of 18; that 1 in 4 Nepali women have given birth before reaching 18 years old; while suicide is the leading cause of death among married women of reproductive age.
The Girl Summit is a follow-up to the first Girl Summit co-hosted by the UK government and UNICEF in London in 2014.
"Prince Harry is greatly looking forward to getting to know the Nepali culture and people. He was moved last year by what happened to the country following the two deadly earthquakes. But he is also conscious that, almost a year on from the first disaster, Nepal is once again very much open for business and keen to welcome back visitors. And whether trekking against a Himalayan backdrop, or rafting in a National Park, Prince Harry is extremely keen to experience for himself Nepal's natural beauty and the warm welcome of its people," according to official statement.
March 8 , 2016