Prince Harry to visit Nepal this spring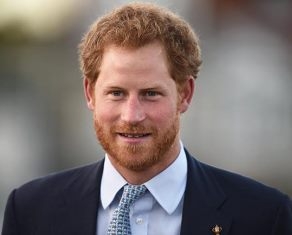 TravelBizNews —
Kathmandu : Prince Harry of United Kingdom will visit Nepal this spring. News of Harry's first trip visit was confirmed on the official Kensington Palace Twitter account, with a message that read: "Prince Harry will make an official visit to Nepal this spring. It will be the first time HRH has visited the country."
Earlier, Queen Elizabeth II, Prince Philip, Prince Charles and Diana had visited Nepal. The last visit to Nepal was carried out by Prince Philip in 2000 . Prince Harry's trip will be the first official tour of Nepal since it became a republic in 2008.
Prince Harry is expected to visit earthquake affected area during his official visit to Nepal. Prince Harry said he was keen to see progress with the country's rebuilding effort following the earthquake in April last year.
"Although Prince Harry's Nepal trip will be his first visit to the country, the prince said he had long wanted to visit the nation due to his admiration and respect for the Gurkha troops he served with in Afghanistan," BBC reports.
Earlier, Kensington Palace announced that the Duke of Cambridge William and Duchess of Cambridge Kate will make an official visit to Bhutan this spring, It will be the royal couple's first visit to Bhutan.
More than 37,000 British tourists visit Nepal each year specially for holiday pleasure , trekking and mountaineering.
Jan 8 , 2016