Rhino population reached 645 in Nepal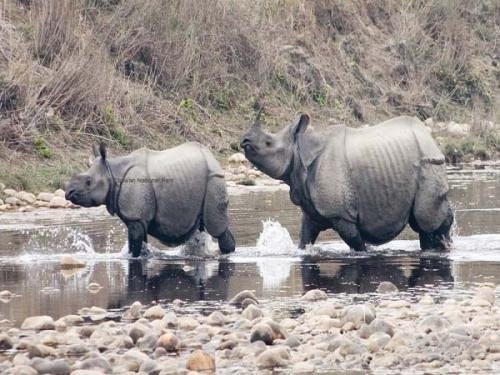 CHITWAN: Rhino population has increased by 111 and reached 645 in Nepal.
According to the Department of National Parks and Wildlife Conservation , data from the recent month-long National Rhino Census in Nepal counted 605 rhinos in Chitwan National Park and surrounding area, 29 in Bardiya National Park, eight in Shuklaphata Wildlife Reserve and three in Parsa Wildlife Reserve.
Of them, 123 are calves, 60 young-adults, 462 adults and 178 are male and 267 females. The census team failed to determine the gender of 230 rhinos during the counting.
During the census conducted in 2011, there were 534 rhinos including 503 in Chitwan National Park, 24 in Bardiya National Park, seven in Shuklaphata.
It was estimated that there were around 800 rhinos in Nepal in the 1950s which is said to have decreased to 81-100 in the 1960s, said Chief Conservation Officer of the Park Kamal Jung Kunwar. The government had formulated the National Park and Wildlife Conservation Act-2029 BS.
The country this week observed the year 2071 BS as the Zero Poaching Year for rhinos, meaning not a single endangered one-horned rhino was killed in the past 365 days in any rhino habitats in the country.It is reported that there are around 3,000 rhinos in the world. RSS May, 2015