Saudi tourism market building on growth potential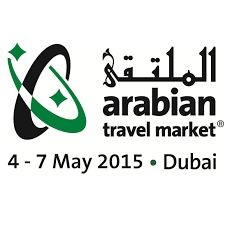 Riyadh :Saudi Arabia's US$11.6 billion worth of tourism projects currently underway in the country will underscore the strength of the industry as the country looks to build on domestic and religious tourism totaling an estimated US$ 45.3 billion at this year's Arabian Travel Market (ATM) 2015.
Saudi Arabia's presence at this year's show will be spread across more than 1,400 square metres of exhibition floorspace with 15 participating companies already confirmed including Unique Choice, Al Khozama Management Co., Rosewood Hotels & Resorts, E Travel Gate, Saudi Commission for Tourism & Antiquities, Flynas, Al Hokair Group and Yrbooking.com.
"If we look just at the Kingdom's list of top 10 tourism and hospitality projects, almost US$11.6 billion is being invested into supporting the country's economic diversification plans, and our partners on the ground are eager to discuss how this year's ATM can showcase sector growth to more than 33,000 expected participants," says Nadege Noblet, Exhibition Manager of Arabian Travel Market, WTM Portfolio, Reed Travel Exhibitions
According to new MEED intelligence data, Saudi Arabia is capitalising on both new business and leisure tourism opportunities with 55 planned or under-development projects including four museums/libraries, 39 hotels and resorts, one mall, seven sports stadia/leisure complexes, two theme parks and two convention centres.
The country's top 10 projects currently under development are valued at just under US$11.6 billion, cover a wide range of tourism-related activities from US$4400 million investment by Saudi Aramco into 11 stadiums to the next three phases of the Jabal Omar mega development in Makkah, which, upon completion in 2017, will have 40 hotel towers.
Other high profile projects include the US$533 million MKEC Visitor complex, the US$450 million Hilton Riyadh Hotel & Resort and US$500 million Millennium Jeddah.
New research released by YouGov in Travel Oracle – KSA Highlights report, highlights the preferences of travellers from the Kingdom, who list good weather (39%), reasonable cost (38%) and family destination attraction (34%) as the top three criteria when selecting a vacation destination.
Popular travel destinations currently include the UAE, visited by one in five Saudi Arabian residents (19%) during their last leisure trip, as well as Turkey, Egypt and Jordan.
KSA travellers also have a mixed accommodation preference with one-third of residents usually choosing to stay at budget hotels, 25% staying at luxury hotels, and a further third one-third opting for serviced apartments when traveling for leisure. One-fifth of the total number of respondents (22%) also reported going on a cruise holiday on their most recent trip.
"What is especially interesting is the importance of technology to the Saudi traveller and YouGov reports that nearly two-fifths of KSA residents – 38% – book their flights through online travel agents compared to the overall MENA average of 28%. For hotels, online travel agents are also the most popular booking method at 22%, followed by travel booking websites with 17% and direct offline bookings at 17%," said Noblet.
YouGov notes that 37% of KSA residents booked all their leisure trips online in the last 12 months with the top reasons for booking online given as cheaper prices compared to offline rates (43%), availability of more options (40%) and availability of special/preferential rates (36%).
Once at their destination, leisure travellers from KSA are also more likely than other MENA based vacationers to travel with and rely on smartphones to upload photos and video, play games, check emails and access social media.
With a tenth hall offering an additional 2,000 square metres of floor space, Arabian Travel Market 2015 will take place from 4-7 May at the Dubai International Convention & Exhibition Centre. Last year ATM saw total attendance increase by 12% with 33,000 participants, from more than 131 countries and business deals signed worth more than US$ 2.1 billion over the four days.
For more information: arabiantravelmarket.com
March 10 , 2015