Seventh Fuzhou Hot Spring International Tourism Festival in Lianjiang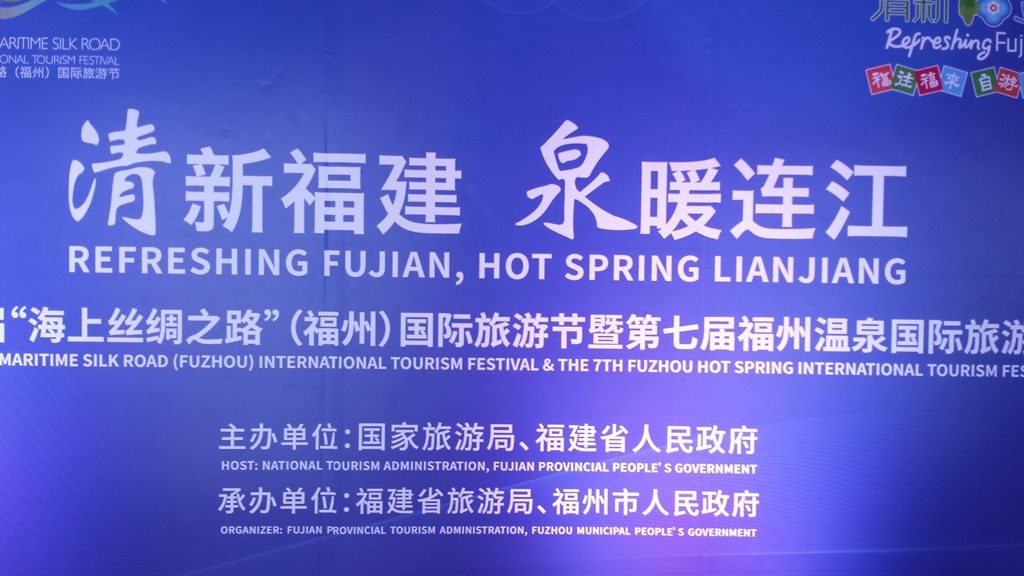 TravelBizNews Correspondent —–
Lianjiang (Fujian, China): The seventh Fuzhou Hot Spring International Tourism Festival has urged the domestic and international travellers to experience natural beauty of hot spring capital of China.
Fuzhou, the capital city of Fujian province, is renowned for hot springs and is known as "China's Hot Spring Capital".
The 7th Fuzhou Hot Spring International Tourism Festival concluded recently in Lianjiang county of Fuzhou city with focus to promote natural tourism product in the region.
The Hot Spring International Tourism Festival was hosted and organized by National Tourism Administration ,Fujian Provincial People's Government , Fujian Provincial Tourism Administration and Fuzhou Municipal People's Government with the theme of " Refreshing Fujian , Hot Spring Lianjiang ".
The leaders and officials of the Lianjiang County government highlighted on government plans and programs to promote tourism in the region during opening ceremony of the festival.
On the occasion, cultural performances " Harmonious Archipelago", " Koi Fish Migrating from River to Sea " , " Tai Ji Interaction like water' and " River to sea " were presented with participation of popular artists.
A large number of tourists visit the region to enjoy natural beauty and hot springs every year. Most of the hot spring scenic spots have offered attractive facilities and discounts to welcome more tourists in the hot spring capital of China.
November, 2016