Seychelles Tourism Minister to headline PATA Annual Summit 2016 in Guam, USA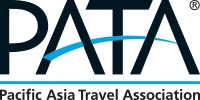 Bangkok :The PATA Annual Summit 2016 (PAS 2016) in Guam, USA has attracted an impressive roster of guest speakers and panellists including Alain St-Ange, Minister of Tourism and Culture, Seychelles, who is set to deliver the keynote address at the main conference on May 19. The event, generously hosted by the Guam Visitors Bureau (GVB), takes place on May 18-21 at the Dusit Thani Guam Resort.
"This year marks the 65th anniversary of PATA and it is entirely appropriate that we are returning to our Pacific roots to celebrate this historic occasion. We have created a programme that is both stimulating and engaging for all delegates," said PATA CEO Mario Hardy. "There are challenges and opportunities for Pacific Island nations and PATA continues to support its members across this vast expanse of ocean with a broad range of benefits."
"We are excited to help assemble this impressive lineup of guest speakers for the PATA Annual Summit," said GVB Executive Director Nathan Denight. "The different array of topics will no doubt move the global tourism industry forward with thought-provoking and innovative ideas. We certainly are working hard to ensure our delegates and guests have a unique experience in our island paradise and we also invite anyone still interested in the summit to join us, including our young people that may want to participate in the PATA Youth Symposium."
With the Pacific Islands at a critical junction in their social, economic and environmental development the PATA conference on May 19, under the theme 'Exploring the Secrets of the Blue Continent', examines what is required to take travel and tourism organisations to the next phase of sustainable tourism.
The conference explores various topics including 'Shaping the Intangibles through Hyper Connections'; 'Driving Solo or Following the Pack', 'Mastering the Skill of Future Trend Forecast'; 'Defy the Norms to Create 'Same Same But Different''; 'The New Edge – Foreseeing New Travel Patterns'; 'Reversing the Brain Drain by Mixing the Borders'; 'Techie HCD Solutions for Higher Profitability'; 'Creating One of the Best Workspaces', and 'Less Space, More Popularity – Finding the Balance'.
Other confirmed speakers include Andrew Dixon, Owner – Nikoi and Cempedak Islands; Daniel Levine, Director, The Avant-Guide Institute; Derek Toh, founder and CEO – WOBB; Eric Ricaurte, Founder and CEO – Greenview; Mark Schwab, CEO – Star Alliance; Michael Lujan Bevacqua, author and lecturer at the University of Guam; Morris Sim, CEO & Co-Founder – Circos Brand Karma; Sarah Mathews, Head of Destination Marketing APAC at TripAdvisor, and Zoltán Somogyi, Executive Director for Programme and Coordination at the World Tourism Organization (UNWTO).
Guam is a U.S. island territory in Micronesia in the Western Pacific. Guam is distinguished by its tropical beaches, Chamorro villages and ancient latte stones. Delegates attending the PATA Annual Summit 2016 are encouraged to extend their stay to celebrate the 12th Festival of Pacific Arts (FestPac) in Guam from May 22 to June 4. FestPac is a region-wide festival celebrating the various arts and cultures of the Pacific. FestPac, launched in 1972, is held every four years and brings together artists and cultural practitioners. It is sometime referred to as the 'Olympics of Pacific Arts'.
Source – PATA , April 5, 2016