Supreme Court verdict – NMA to issue climbing permits of 27 peaks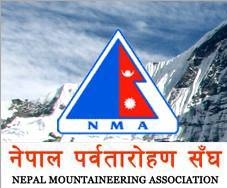 TravelBizNews —
Kathmandu: The Supreme Court issued final verdict allowing Nepal Mountaineering Association (NMA) to continue issuing climbing permits of 27 peaks. These peaks are also known as the NMA Climbing Peaks.
The Court issued final verdict on the decision of Government of Nepal regarding the withdrawal of authority of Nepal Mountaineering Association (NMA) to issue climbing permits for 27 mountains.
The Government of Nepal had authorized NMA to issue permits on the basis of service charges for 18 peaks between 5,587 meter to 6,654 meter in the Manang, Annapurna, Langtang and Khumbu area on 18 January 1978 .
NMA was shouldered upon the responsibility by Government of Nepal to issue mountaineering permits to 15 more new peaks to climbers and mountaineers on 16 Sept. 2002.
After the decision of government to waive royalty for the mountains below 5800m, NMA is issuing permits for 27 mountains.
The cabinet cancelled its authority to issue climbing permits on 9 Oct 2015 and since then; it was issued by Department of Tourism.
The final verdict released by the Supreme Court on Aug 3 ,2016 instructed Ministry of Culture, Tourism and Civil Aviation not to follow the cabinet decision of 9 Oct 2015, which paved the way for NMA to continue in issuing climbing permits.
August 2016