Tashi Delek Thangka exhibition in Kathmandu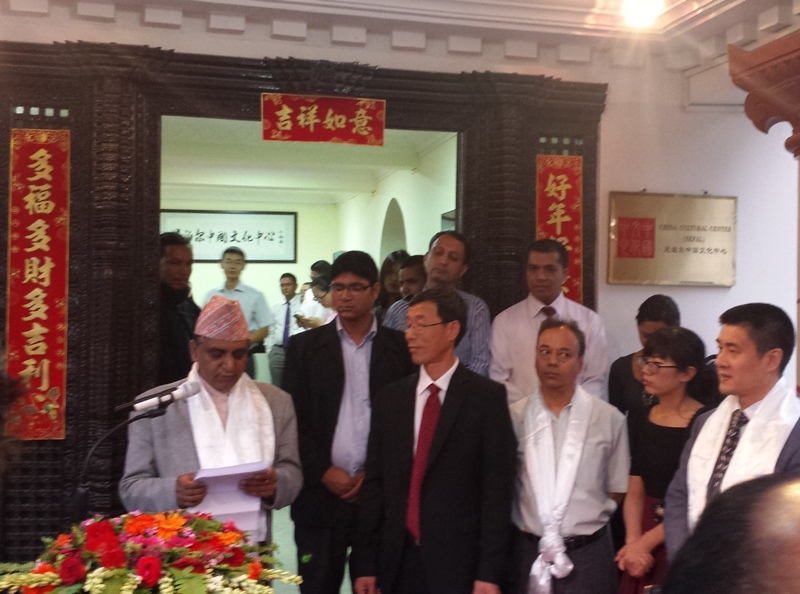 TravelBizNews —-
Kathmandu: Tashi Delek Thangka Exhibition has been organized here by Chinese Cultural Center in Nepal in cooperation with Department of Culture of Tibet Autonomous Region of China.
The four day exhibition features 30 thangkas painted by Tibetan artists. A 5- member Tibetan artist delegation led by Awang is here in Nepal in connection with promoting Tibetan art and culture.
Addressing a ceremony held at the Chinese Cultural Center , Minister for Culture, Tourism and Civil Aviation Ananda Prasad Pokhrel stressed on strengthening cultural relations with China.
On the occasion, visiting Tibetan artist and Thangka painter Awang , diplomat representing Chinese embassy in Kathmandu and Director of Chinese Culture Center Yin Kun Song highlighted on different aspects of Nepal- China relations .
Thangka in Tibetan literally means a painting similar to put a mandaia on the ground with clear and graceful lines. With distinctive ethnic, rich religious and unique artistic characteristics, thangka is a scroll painting framed by colorful silk.
Thangka is one of the most representative Tibetan painting arts, a folk painting of social history with extensive themes and various contents.
China Cultural Center, located in Maharajganj , will be officially opened in near future. The center aims to organize programs to strengthen cultural relations between the two countries.
A Memorandum of Understanding (MoU) was signed between the two countries to establish Chinese Cultural Center in Kathmandu in 2012.
May 4, 2016