Thailand's tourist arrivals and revenue continues growth in 2017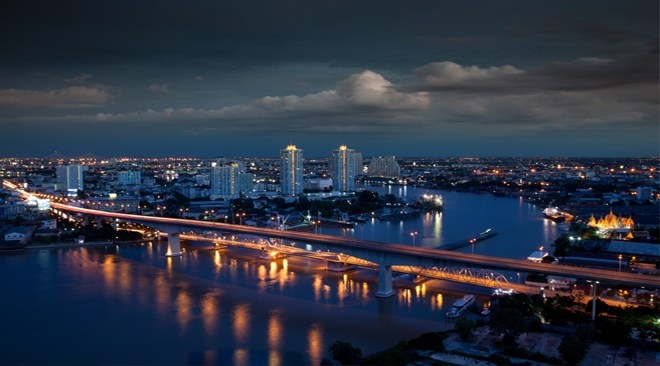 TravelBizNews —
Bangkok :Thailand expects to enjoy continued growth both in tourist arrivals and tourism revenue during the 3rd quarter of this year.
International visitor arrivals are expected to grow by 5% to 8.7 million with tourism revenue increasing by 10% to 460 billion Baht (US$13 billion).
Arrivals from ASEAN grew by 7% to about 2.5 million tourists, while North East Asia remains the top inbound source market with 3.7 million visitors . Visitors from Europe totalled 1.3 million tourists , with arrivals from the Middle East ( 340,000 tourists), South Asia ( 390,000 visitors) and the Americas (280,000 tourists); all showing strong growth.
Mr. Yuthasak Supasorn, TAT Governor said, "The positive outlook is based on many favourable factors, including a surge in travel demands from the short-haul markets during school holidays and the month of Ramadan. A Chinese market recovery that started from May onwards also had a positive effect on Thailand's overall tourism arrivals. At the same time, long-haul markets including the United States and Russia continue to grow steadily."
New air access from Taiwan, Indonesia, China and Turkey is considered among the favourable factors contributing to the growth. This includes new flights from Taipei, Bali and Shenzhen to Bangkok; from Guangzhou to Chiang Mai and Chiang Rai; from Changsa to Chiang Rai and from Istanbul to Phuket.
Thailand also ranked among ForwardKeys' top destinations with a 4% share of overall future bookings. It measures future bookings based on the highest number of airline reservations secured during the months of June to August 2017.
TAT received positive results from its 'Thailand Shopping & Dining Paradise 2017' campaign (formerly known as the Amazing Thailand Grand Sale) organised from 1 June to 31 July. A 'Women's Journey Thailand' followed in August for the second consecutive year, offering privileges and deals for women travellers alongside many special activities.
In the first half of this year, Thailand welcomed 17.3 million tourists, generating 876 billion Baht (US$ 25 billion) for the Thai economy. TAT targets Thailand to finish 2017, earning 1.81 trillion Baht (US$ 50 billion).
Source : tatnews.org