Thailand – Tourists advised to show respectful behavior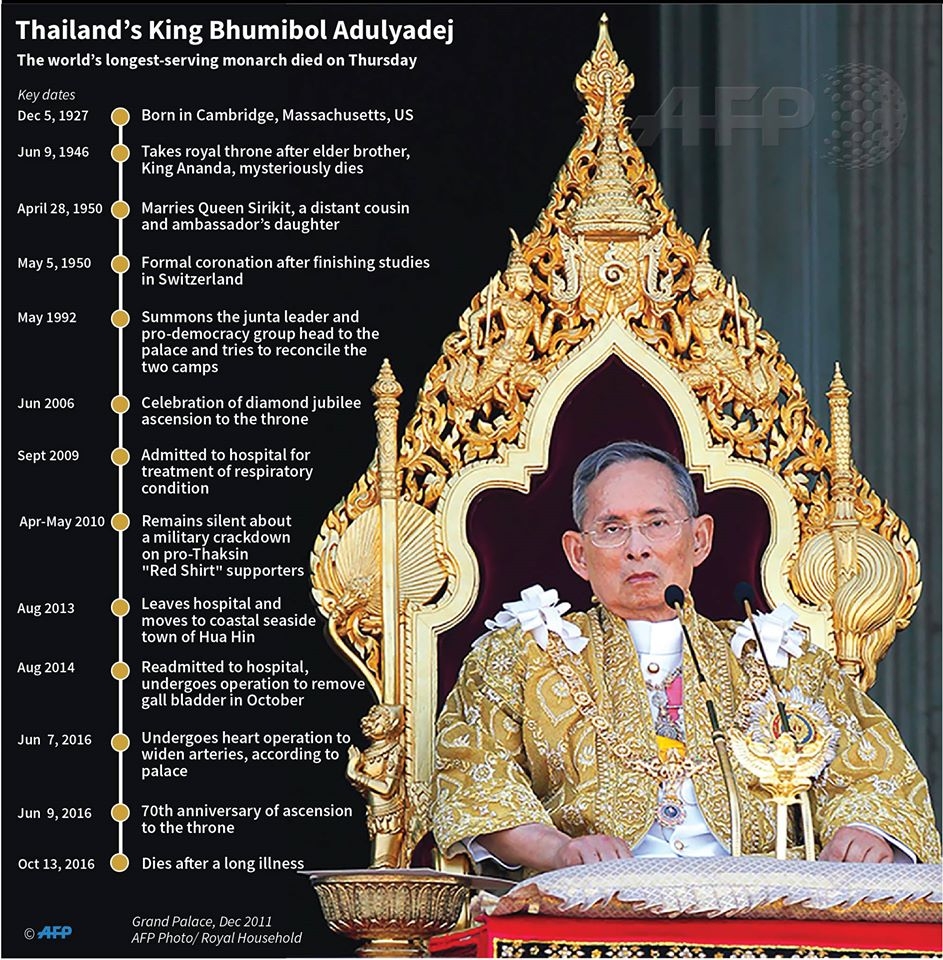 TravelBizNews Bureau —
Bangkok: Thailand has urged all the tourists visiting the country to wear appropriate and respectable attire in public and refrain from conducting any inappropriate and disrespectful behavior during this time of sadness for the Thai people.
The Government has asked for the cooperation from entertainment venues to refrain from conducting any boisterous performances.
"Most mourners in the country will be dressed in black or white clothing as a display of the reverence to our Beloved King and as part of Thai culture, but this is not mandatory, especially for visitors," a statement by the Tourism Authority of Thailand (TAT) states.
Tourist attractions will be open as usual with the exception of Wat Phra Kaeo (Temple of the Emerald Buddha) and the Grand Palace, as they will be the venue of the Royal Funeral Rites. All transport, banks, shopping areas, hospitals and other public services are operating as usual.
Thailand's revered King Bhumibol Adulyadej , 88 , passed away in Siriraj Hospita on October 13 . Bhumibol ascended to the throne 70 years ago, making him the world's longest-reigning monarch before his death.
Prime Minister Prayuth Chan-ocha has declared a one-year mourning period and urged people to refrain from organizing entertainment events for 30 days. He urged businesses to remain open to ensure the nation does not lose its credibility.
Bangkok's red light districts had already begun shutting up shop after the government announced mourning for a month.
More than 30 million tourists visit Thailand every year, accounting for about 10 per cent of government revenue.
Thailand's Crown Prince Maha Vajiralonkorn, who was named successor to Bhumibol back in December 1972, has urged people not to worry about the country's administration or even the succession.
Oct. 2016