Tjendana Corporation launched Bali Jungle Adventure Park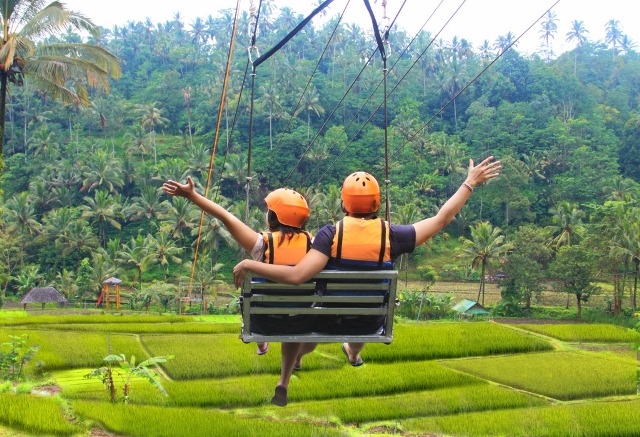 TravelBizNews —
Klungkung : Tjendana Corp. launched its new adventure product with a brand name Bali Jungle Adventure Park offering a variety of activities to satisfytourist's quest to adventure recently .
Bali Jungle Adventure Park,located at Banjar Payungan Desa Selat, Rendang Klungkung Bali, surrounded by hills and beautiful scenery, offers a range of outdoor adventure activities back in nature to its visitors such as Rafting , Flying Fox, Tree Top , crab walks, jungle bridges, Tarzan rope, nets, and also the relaxing yet fun of Lazy River.
Bali Jungle Adventure Park also features parking area, lobby area, the bridge crossing with views of the countryside, and two restaurants area overlooking to nature.
"Through this opening event, we have released 108 of birds to keep our nature balance. This breathtaking views and landscape at Bali Jungle Adventure Park makes it an ideal outdoor activities guests will enjoy are a true reflection of Tjendana Corp. – adventure, exploration and curiosity," said Wayan Sukaarta, Chief Operating Officer of Tjendana Corporation
Tjendana Corporation is a one stop hospitality business providing services in various fields of hospitality industry in Indonesia. Tjendana Corp. strives to serve over 21 business worldwide market through TMS Tours travel agent, 7 property of villas, resorts, and hotels, Bali Tjendana Adventure waterpark, Dewata transportation services, Bali Cepat expedition company, Griya Kelapa spa products among others , according to a statement issued by Tjendana Corporate.
April 11 , 2017