Tokyo government helping to attract foreign tourists to local areas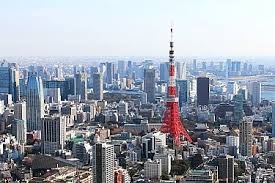 Tokyo ( Kyodo ) : The metropolitan government is collaborating with disaster-hit regions to prompt more foreign tourists to visit such areas after visiting Tokyo, aiming to help revitalize local economies.
The government has introduced tourist routes linking Tokyo and 17 prefectures, including six prefectures in the Tohoku region that was hit by the 2011 devastating earthquake and tsunami, and it plans to expand destinations nationwide in the future.
Tokyo has been a popular tourist destination, with more than half of a record 24.03 million foreign tourists to Japan visiting Tokyo in 2016, according to the metropolitan government.
Other than the Japanese capital, the "Golden Route" linking Tokyo, Osaka and Kyoto with famous tourist attractions is popular, while Hokkaido and Okinawa prefectures are also enjoying favorable tourist demand. But other regions are struggling to attract travelers from overseas.
To revitalize disaster-stricken areas, the metropolitan government started cooperating with the six prefectures in Tohoku from fiscal 2015.
In the following year, Kumamoto and Oita prefectures in southwestern Japan that were also badly hit by quakes in 2016 joined the project, followed by nine prefectures in the Chugoku and Shikoku regions which usually see a small number of foreign tourists.
On a special website, the metropolitan government introduces convenient means of transportation for each destination and attractive tourist spots, offering information in such languages as English, Chinese and Korean.
As for specific tourist plans, the government proposes a three-day trip for tourists who come to Tokyo first and then go to other prefectures, providing detailed information on airline and train routes and traveling time.It also offers personal experiences of travelers.
For example, a trip to Fukushima Prefecture in Tohoku is named "Mirai (future) & Samurai" and the metropolitan government proposes that tourists visit the National Museum of Emerging Science and Innovation and home appliance stores on the first day in Tokyo.
On the second day, it calls on tourists to enjoy a rice bowl with deep-fried pork cutlets in Fukushima and visit the Tsurugajo castle in the city of Aizuwakamatsu.
According to an official of the Fukushima prefectural government, the number of foreign tourists to the prefecture is starting to recover but it remains below the level seen before the quake and tsunami.
"We appreciate the cooperation of the metropolitan government, as how to bring tourists from Tokyo is an important issue," the official said.
The metropolitan government, meanwhile, is aiming to attract 25 million foreign tourists in 2020 and 30 million in 2024.
On the collaboration with local regions, an official of the metropolitan government said, "If tourists stay longer in Japan, it will lead to more spending. We want to aim for coexistence and co-prosperity."
Among those which have yet to team up with the metropolitan government, Fukui Prefecture on the Sea of Japan coast is struggling to attract foreign tourists due to the lack of an international airport and well-known attractions such as a world heritage site.
Foreign visitors who lodged at hotels and inns in the prefecture totaled some 54,000 in 2016, the fewest among Japan's 47 prefectures.
"We would like the state to put more emphasis on supporting prefectures with few foreign visitors, such as allocating subsidies," an official of the Fukui prefectural government said, adding it faces such challenges as offering internet access and providing information in different languages.
But an official of the Japan Tourism Agency called on local governments to utilize existing local resources.
"Even in regions with few foreign visitors, they can still devise ways to attract people by polishing up existing local resources," the official said.
The central government plans to support developing tourist programs like experiencing farming and fisheries, as well as efforts to turn old houses into accommodation facilities and restaurants.
June 2017