Tourism in Gulf Countries and Nepal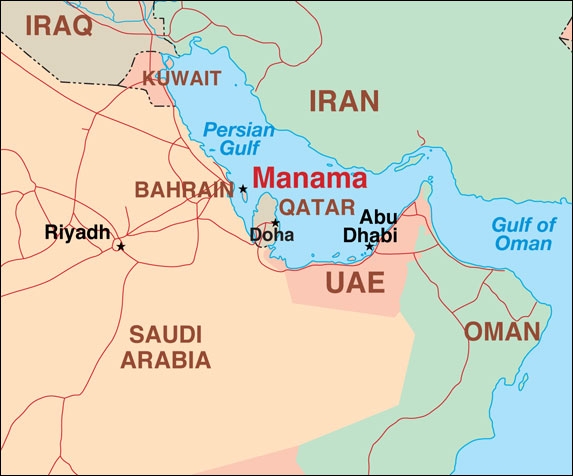 BY Ramesh Tiwari ——————————
The countries located in the Arabian Peninsula – Bahrain , Kuwait , Oman ,Qatar , Saudi Arabia , United Arab Emirates and Yemen – have experienced a rapid economic transformation in recent years. These countries with desert landscapes and world famous commercial towers are not only hubs of trade and tourism, but a gateway between the east and the west as well. The seven countries in the Arabian Peninsula are popular travel destinations of the Arab world.
A large number of people in the Arab world spend a lot in travelling popular destinations of Asia- Pacific region and the tourist arrival from the Arab countries has increased each year. The airlines of Arab countries have contributed a lot to develop international travel and tourism connecting various destinations of the world.
Similarly, growing number of people from around the world are also interested to visit Arab countries. International tourist arrivals in the Middle East declined to 54.8 million in 2011 as a result of Arab Spring, but the situation has improved a lot now. More than 12 million people are involved in the hospitality and travel industry across the Middle East.
Tourism in the Arab World covers various activities such as travel to deserts, skydiving, hot air balloon tours, trekking, sporting events, shopping, visit to historical sites and museums, music festivals, medical tourism and MICE. The Arab World mainly consists of the Arabic-speaking countries and populations in North Africa and Western Asia according to Wikipedia. The Arab world comprises the 22 countries and territories of the Arab League: 10 countries in Africa, and 12 countries in Asia.
The member states of the Gulf Cooperation Council (GCC), founded on 26 May 1981, consist of Bahrain, Kuwait, Oman, Qatar, Saudi Arabia and UAE. Yemen is not included in the Gulf countries .GCC citizens can usually travel freely between member states without visas and a national identity card might be sufficient.
Arab League , established in March 1945, consists of 21 independent Arab States on the territory of northern and north-eastern part of Africa and southwest Asia namely Algeria , Bahrain, Comoros , Djibouti , Egypt , Iraq , Jordan , Kuwait , Lebanon , Libya , Mauritania , Morocco, Oman , Palestine, Qatar, Saudi Arabia , Somalia , Sudan , Tunisia , United Arab Emirates and Yemen. Syria was suspended recently from the Arab League.
The Gulf Incentive, Business Travel and Meetings (GIBTM) recently revealed that the Middle East is the fastest growing international association meeting market in the world including the countries of Arabian Peninsula. The International Congress and Convention Association (ICCA) report highlighted that there were 532 association meetings during 1998- 2002 in the Middle East, which expanded to 1,776 association meetings during 2008 – 2012.The countries of Arabian Peninsula are main centers of MICE tourism at present.
Arabian Peninsula countries are rich in cultural heritages as other parts of the world. The World Heritage List includes 981 properties of the cultural and natural heritage including 759 cultural, 193 natural and 29 mixed properties in 160 States Parties. The world heritages of the Gulf countries are Bahrain Qal'at al-Bahrain – Ancient Harbour and Capital of Dilmun, Pearling, Testimony of an Island Economy (Bahrain); Bahla Fort , Archaeological Sites of Bat, Al-Khutm and Al-Ayn , Land of Frankincense and Aflaj Irrigation Systems of Oman ( Oman ) ; Al Zubarah Archaeological Site (Qatar); Al-Hijr Archaeological Site (Madâin Sâlih), At-Turaif District in ad-Dir'iyah (Saudi Arabia)and Cultural Sites of Al Ain (Hafit, Hili, Bidaa Bint Saud and Oases Areas) in United Arab Emirates .Mecca is not listed as the world heritage site.
The United Arab Emirates (UAE), located on the southeast edge of the Arabian Peninsula, is composed of 7 Emirates or principalities, each ruled by a historic Arabian dynasty. The country was formed after the seven emirates decided to form a federation in 1971 .The capital of the UAE is Abu Dhabi, while Dubai is the largest city and major financial center of the Arab world. Dubai, a tourism and trade center is one of the most cosmopolitan cities in the world with over 2 million people from more than 200 nationalities. More than 10 million tourists visit UAE each year.
The UAE, first Middle East nation to host the World Expo, will host World Expo 2020 and is expected to attract 25 million visitors to Dubai. UAE is regarded a safe holiday destination in the region, maintaining its image as a global shopping hub with world renowned luxurious hotels and magnificent towers.
Dubai has been named for the first time as one of the 'Best 25 Places to Go in the World' in TripAdvisor's Traveller Choice Awards 2014 .The entry highlighted 646 activities in Dubai including the Sheikh Mohammed Centre for Cultural Understanding, The Dubai Fountain, Dubai Creek and various attractions and tours in the city, desert and the coastal areas. Dubai Corporation for Tourism and Commerce Marketing (DCTCM) promotes brand Dubai around the world and focuses on its 20 million visitor target by 2020.
The UAE has recently ( March , 2014) decided to exempt citizens of 13 European member states from requiring a pre-entry visa to the UAE , whereas citizens of other 15 European member states already being exempted from visa. As a result, European tourist arrival is expected to increase in coming years.
Like UAE, Qatar is heading to be a major destination and a business hub in the Arab world due to its airlines network all over the world. Doha, capital of Qatar, hosted so many international conferences including UN Climate Change Conference in 2012 and regional meetings to solve political crisis during the period of Arab Spring. As the Qatar Airways is expanding route network including long-haul destinations in the Far East, Australia and Americas, Qatar is positioned as a transit hub being one of the major destinations on the global tourism map.
Qatar is popular destination among GCC countries in terms of overall departures, with average spending by tourists the highest in the Gulf Cooperation Council (GCC) region. Qatar's welcomed more than 1.3 million visitors from around the world in 2013 compared to 1.2 million in 2012, data released by the Qatar Tourism Authority (QTA) revealed.
Qatar Tourism Authority (QTA) chairman Issa bin Mohamed al-Mohannadi opines: "Qatar has made great strides in promoting its tourism sector and in attracting a greater number of visitors to the country. Tourism remains a significant economic driver for Qatar. There is much to accomplish towards our goal of 7million visitors by 2030. While the 2013 figures are impressive, we have to look beyond numbers and continue the shift towards quality, sustainable tourism. "As Qatar prepares for the 2022 FIFA World Cup, the government has given priority to develop infrastructure and modern hotels to cater for the large number of visitors expected during the event.
Qatar has various leisure and recreational tourism products. Qatar's five star hotels offer world class and award-winning spas for beauty treatments equipped with gyms with fitness facilities. So many luxurious hotels are in operation in Qatar, where four- and five-star hotels make up 11,717 of Qatar's 13,551 rooms. The green areas and parks, sports activities, beaches with a 563 km sandy coastline, boat and fishing trips and water sports allure numerous tourists to visit Qatar.
Saudi Arabia is a popular destination in terms of tourist arrivals in the Arab world, where tourists can enjoy sightseeing of mountains, valleys, Red Sea beaches and cultural heritages. As Saudi Arabian tourism is largely based on religious pilgrimage, Mecca receives over three million pilgrims a year during the month of Hajj, and around two million during the month of Ramadan in Umrah.
Hajj is considered one of the five pillars of Islam, a religious duty that must be carried out by every Muslim who can afford to do so at least once in his or her lifetime. The Hajj is associated with the life of the Islamic Prophet Muhammad from the 7th century, but the ritual of pilgrimage to Mecca is considered by Muslims to stretch back thousands of years to the time of Abraham (Ibrahim). Special and innovative packages are offered to the Islamic pilgrim travelers in most of the countries during Hajj and Ramadan.
The Government of Saudi Arabia has invested a lot in its tourism sector to attract more tourists. The government plans to invest SAR 30.9 billion over a ten year period from 2013-2023 in travel and tourism and the travel and tourism sector's direct contribution to Saudi Arabian GDP is projected to increase to SAR 83.7 billion by 2023. The number of tourists visiting KSA is estimated to be 21.3 million over the period 2013 – 2023 and revenues will total SAR 60.9 billion by 2023 due to an increase in the number of religious tourists and growth of international shopping centers. The Saudi government has outlined a plan to invest more than US$ 30 billion in its airports by 2020, including US$ 10 billion in private investment for the sector.
Saudi Arabia plans to build Kingdom Tower 3,280-feet (one kilometer) skyscraper in Jeddah to beat Dubai's Burj Khalifa ( 2,716-feet, or 827 meters) on being the tallest building .The Kingdom Tower, estimated to cost $1.23 billion, will have 200 floors and overlook the Red Sea.
Similarly, Oman, the easternmost country of the Arabian Peninsula, is rich in marine tourism products such as swimming, kite-surfing, diving, boating, and surfing. As the beaches are lined with restaurants, snack bars and cafes, most of the tourists, domestic and international, prefer to visit the coastal areas. Desert safari is popular among tourists and can be either done on camels or by four-wheel drives. 'Developing new hotels and resorts and bringing them to market is one of Oman's top priorities. A number of large-scale transport infrastructure developments will be coming over the next few years at a cost in excess of US$ 50 billion,' Arabian Travel Market reports.
A World Economic Forum (WEF) report claims Oman's travel and tourism industry was worth an estimated US$2.11 billion in 2012 and anticipates average growth of 5.2 percent between 2013 and 2022. The sector's contribution to Oman's GDP stood at 6.6 percent in 2012. A new US$1.8 billion passenger terminal is under construction at Muscat International Airport, boosting its capacity from six to 12 million passengers annually.
Tourism in Bahrain has developed well despite some problems during the period of the Arab Spring in 2011. Manama was named Capital of Arab Tourism in 2013 and this is likely to bring more growth as the capital city expects to host a number of events and activities. As Bahrain has significant cultural tourism landmarks and a rich history of traditions, a large number of tourists visit Bahrain every year during Cultural Spring Festival and the Bahrain Summer Festival.
Bahrain gives priority to develop travel and tourism and plans to invest more on infrastructure, hotels and hospitality projects. Bahrain is keen to develop more hotels to increase its available room stock to over 12,000 rooms by 2015. "Bahrain has great potential – it's an ideal short break destination for GCC residents, especially those from Saudi Arabia. It is also a relaxing place for Europeans looking for winter sunshine, with some of the best beaches in the Gulf. It has a major cruise terminal and of course hosts the Formula One Grand Prix," said Mark Walsh, Portfolio Director, Reed Travel Exhibitions, the organizers of Arabian Travel Market 2014.
Kuwait has set a target of one million tourists annually by 2015 and commits to develop five-year plan in the travel and tourism sector. Kuwait government focuses on improving transport infrastructure and upgrading facilities at Kuwait International Airport besides construction of a new terminal to increase capacity from the current six million passengers per year to 13 million by 2016.Several tourism, entertainment and sports projects are under construction at present including resorts and luxury hotels.
As the tourist arrival from different destinations of the world visiting the Gulf countries has increased each year, most of the countries are also trying their best to attract tourists from the Arab world. In this context, Halal tourism or Muslim-friendly travelling is set to grow to a multibillion dollar business over the coming years. Most of the tour operators have focused on the needs of Muslim tourists especially in Southeast Asia and China.
Travel agencies are anxious to offer services such as booking of halal hotels and itineraries that include halal-certified restaurants and the provision of prayer rooms at airports and shopping malls and other Muslim facilities as well as Muslim-friendly business travel. The halal travel market is estimated to be worth $140billion in 2013, accounting for almost 13 percent of the global total, and is expected to be $200 billion by 2020.
Nepal, a least developed country in South Asia, is well known in the Gulf countries including all the countries in Middle East. According to the Department of Foreign Employment (DoFF) Nepal, there are around 1.5 million Nepali migrant workers in the Gulf countries including 500,000 in Saudi Arabia, 400,000 in Qatar and 100,000 in Kuwait. The remittances received from these countries have helped reduce Nepal's poverty level and upgrade livelihood of tens of thousands of people living in the rural areas of Nepal. Remittances by Nepali workers abroad contributed 25.5 percent of Gross Domestic Product or US $ 4.9 billion in the fiscal year 2012/2013.
Besides increasing number of Nepali migrant workers, many airlines companies are operating air services to Nepal namely Air Arabia, Fly Dubai, Ethihad Airways, Oman Air and Qatar Airways. As the international airlines have business of more than NRs 80 billion a year in absence of strong national carrier of Nepal, these airlines from Gulf countries are making more profit in these routes. Since airfare from Kathmandu and the Gulf capitals is too high, tourists from these countries prefer to visit European and Asia- Pacific destinations rather than Nepal. The tourist arrivals figure to Nepal is not so significant from the Gulf countries.
Nepal is popular as an adventure destination in the Gulf countries. Prince Bandar bin Khalid bin Fahd successfully climbed the world's highest mountain Everest on May 19, 2012 and reportedly became the first Saudi Arabian to climb seven summits and the highest peaks in all seven continents. A Saudi woman Raha Moharrak, 25, has made history by reaching the summit of the world's highest mountain, being the first Saudi woman to attempt the climb and the youngest Arab to reach the top of 8,848 meter high Everest.
A team of Arab climbers have logged one for the history books in May 2013 by becoming the first Qatari, the first Palestinian mountaineer and the first Saudi woman to climb Mount Everest. The climbers consisted of Qatari Shaikh Mohammad Bin Abdullah Al Thani, Saudi Raha Moharrak, Palestinian Raed Zidan and UAE's Masoud Mohammad, who were from a team called 'Arabs with Altitude'. The expedition was organized to raise $1 million in funds for Reach Out to Asia's educational projects in Nepal to mark the 60th anniversary of the first expedition to reach the summit of Everest.
Since the tourists from the Gulf countries spend a lot in travelling and shopping in comparison to tourists from other parts of the world, Nepal could benefit a lot by attracting them to visit Nepal. The participation of Nepali travel professionals in the Arabian Travel Market (ATM) to be held in Dubai (May 5-8, 2014) is an opportunity to promote Nepal and its beautiful tourism products. Arabian Travel Market (ATM) is the leading international travel and tourism event in the Middle East for inbound and outbound tourism professionals with participation of thousands of exhibitors, buyers and visitors from different parts of the globe. Nepal should be promoted extensively to attract a large number of quality tourists from the Gulf countries.
(The writer is editor of online paper on travel and tourism – Travelbiznews.com and former Editor-in- Chief of Gorkhapatra National Daily, Nepal )