Tourism ministers set the agenda at WTM London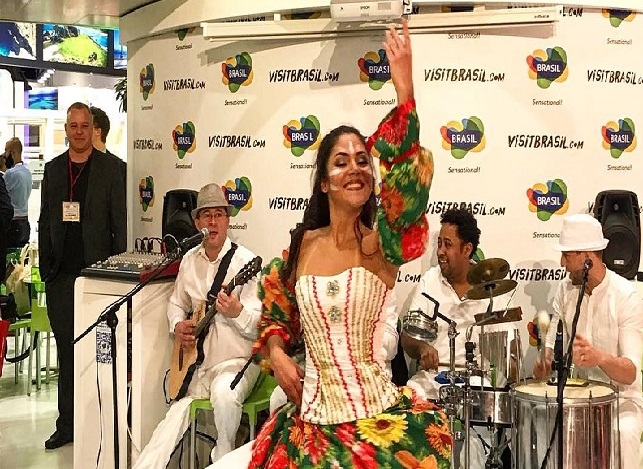 TravelBizNews —
London : Tourism ministers from across the world met hoteliers, tourist boards and trade associations at World Travel Market London – the leading global event for the travel industry – to tackle key issues such as overtourism and development.
The annual UNWTO and WTM Ministers Summit debated strategies to cope with overtourism, which is threatening the tourism trade in destinations such as Barcelona, Venice and Amsterdam.
Taleb Rifai, UNWTO Secretary General, said there have been many protests against overtourism in 2017, with slogans such as "tourists go home" and "tourists are terrorists".
"This is a wake-up call; we have to make decisions now," he warned.
"We cannot continue to build five-star hotels in three-star communities.
"Jobs and charity are not enough – we need to diversify visitors' activities, reduce seasonality and raise awareness of less busy destinations."
Ministers also met industry leaders at WTM London's first destination investment event, supported by UNWTO.
Called IHIF at WTM, it brought together the leadership of the International Hotel Investment Forum and WTM London's expertise to create an exclusive platform for ministers and investors in travel destination development.
Keith Evans, Vice President Hotels for Starwood Capital, highlighted Greece's potential, saying: "There's a good strong fundamental tour infrastructure; Greece is setting itself up as a market that has an interesting few years ahead."
Henri Wilmes, VP Hotel Acquisitions for London and Regional investors, said Mexico is another destination that investors are watching with interest.
"Mexico has done very well in positioning the country in terms of supply," he told ministers and delegates."It's amazing what this country has to offer. It has provided the necessary infrastructure, such as airports – that is vital for investment."
WTM London, the leading global event for the travel industry, is three-day exhibition for the worldwide travel and tourism industry. Around 51,500 senior travel industry professionals, government ministers and international media visit ExCeL – London every November generating around £2.8 billion of travel industry contracts. Source : WTM London

Nov.7, 2017