Tourism unites people and nations, Experts stress on Western Silk Road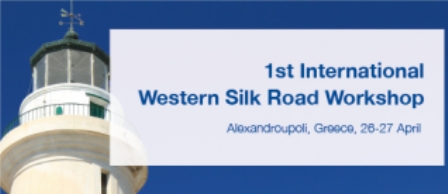 TravelBizNews Desk —
Madrid: The 1st International UNWTO Western Silk Road conference has focused on development of western Silk Road.
The Western Silk Road Tourism Development Initiative aims to revive and redefine Silk Road heritage located throughout the European or Western section of the historic Silk Road routes.
This novel initiative aims to strengthen and diversify the tourism offer of Western Silk Road destinations as well as enhance regional cooperation and cross-border partnerships according to UNWTO.
The international workshop focused on the challenges and opportunities to develop the Western Silk Road as a trans-national tourism route, on the marketing potential of the Route, and on the practical steps needed to be taken in order to ensure the project's long-term success and viability.
Minister of Tourism of Greece, Elena Kountoura said, "Tourism unites people and nations. It promotes stability, peace and growth. It builds bridges of cooperation and opens-up roads to prosperity. We are pleased to support the organization of the first international workshop, as part of this excellent Western Silk Road initiative."
UNWTO Secretary-General, Taleb Rifai highlighted on European Silk Road heritages.
The 1st International Western Silk Road workshop, held in in Alexandroupoli, Greece on 26-27 April , was jointly organized by UNWTO, the Ministry of Tourism of Greece and the region of Eastern Macedonia and Thrace of Greece.
The 2nd International Western Silk Road Workshop will be held in Bulgaria in June 2017.
April 2017