Tourism will not be affected : DPRK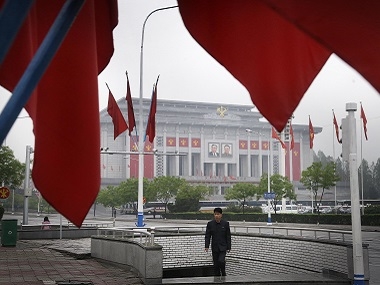 Pyongyang ( AFP ) : Washington's ban on US citizens travelling to North Korea will have no effect on the country's tourism industry and Pyongyang does not care about it "at all", a senior development official insisted .
The measure is due to be enacted this week and once it goes into force US passports will no longer be valid for travel to the isolated country, which is subject to multiple sets of United Nations sanctions over its nuclear and missile programmes.
Around 5,000 Western tourists visit the North each year, tour companies say, with Americans numbering about 20 percent of them. Standard one-week trips cost about $2,000.
Washington announced the move after the death of Otto Warmbier, the University of Virginia student who was sentenced to 15 years' hard labour in the North for trying to steal a propaganda poster.
Warmbier was sent home in a mysterious coma last month – Pyongyang said he had contracted botulism -and died soon afterwards, prompting US President Donald Trump to denounce the "brutal regime".
The State Department has long warned its citizens against travelling to North Korea, telling them they are "at serious risk of arrest and long-term detention under North Korea's system of law enforcement", which "imposes unduly harsh sentences for actions that would not be considered crimes in the United States".
He said Washington's move was politically motivated. "The US has been continuing with sanctions against us but we don't care at all," he said.
Pyongyang officials consistently say that sanctions against their country have no effect on it.
But according to tour companies business has already been hit hard by recent developments, including tensions over the North's weapons programmes, with Trump administration officials warning that military action was an option on the table.
"Certainly, of all the dramas that have gone on lately, the Warmbier issue is the biggest one for tourism," said Simon Cockerell, general manager of market leader Koryo Tours which has seen bookings fall 50 percent. "It's depressed the market quite considerably."
The US decision, he said, would hit North Koreans working in the tourist sector, and wipe out "any possibility of a humanising human element between those two sides who demonise each other so much".
Matt Kulesza, of Young Pioneer Tours – the company which brought Warmbier to the country — said the ban's effect on the North would be "absolutely nothing".But Americans, he added, would lose "the freedom to travel to DPRK (North Korea) and experience the DPRK for themselves".
New South Korean president Moon Jae-In favours engagement with the North to bring it to the negotiating table as well as sanctions.
July 2017