TripAdvisor awards World's Top Landmarks and Parks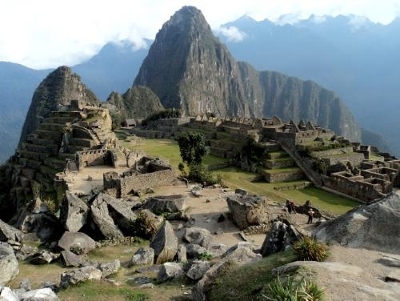 NEWTON, Mass., – TripAdvisor, the world's largest travel site, announced the winners of its Travelers' Choice awards for Attractions, highlighting the top landmarks and parks around the globe.
In the second year of the awards for these categories, 929 winners were identified, including the top 25 in the world and dedicated lists for Asia, Australia, Canada, China, Europe, India, Mexico, South America, the South Pacific, the U.K. and the U.S.
"TripAdvisor travelers have helped identify some of the best attractions around the globe," said Barbara Messing, chief marketing officer for TripAdvisor. "These award-winning landmarks and parks are an ideal starting point for taking in the world's must-see sights."
Travelers' Choice awards honor top travel spots worldwide based on the millions of valuable reviews and opinions from TripAdvisor travelers.
Award winners were determined using an algorithm that took into account the quantity and quality of reviews for landmark and park attractions worldwide, gathered over a 12-month period.
Top 10 World Landmarks
1. Machu Picchu, Machu Picchu, Peru
2. Sheikh Zayed Grand Mosque, Abu Dhabi, U.A.E.
3. Taj Mahal, Agra, India
4. Great Cathedral and Mosque, Cordoba, Spain
5. St. Peter's Basilica, Vatican City
6. Angkor Wat, Siem Reap, Cambodia
7. Bayon Temple, Siem Reap, Cambodia
8. Church of Our Savior on Spilled Blood, St. Petersburg, Russia
9. Gettysburg National Military Park, Gettysburg, Pennsylvania
10. Ancient City Walls, Dubrovnik, Croatia
Top 10 U.S. Landmarks
1. Gettysburg National Military Park, Gettysburg, Pennsylvania
2. Lincoln Memorial and Reflecting Pool, Washington, D.C.
3. Golden Gate Bridge, San Francisco
4. Alcatraz, San Francisco
5. USS Arizona Memorial, Honolulu
6. Cloud Gate, Chicago
7. Vietnam Veterans Memorial, Washington, D.C.
8. New York Public Library, New York
9. Cathedral of St. John the Baptist, Savannah, Georgia
10. Korean War Veterans Memorial, Washington, D.C.
Top 10 World Parks
1. Stanley Park, Vancouver, Canada
2. Garden of the Gods, Colorado Springs, Colorado
3. Central Park, New York
4. Millennium Park, Chicago
5. High Line, New York
6. Kings Park and Botanic Garden, Perth, Australia
7. Guell Park, Barcelona, Spain
8. Ibirapuera Park, Sao Paulo
9. Retiro Park (Parque del Retiro), Madrid
10. Luxembourg Gardens, Paris
Top 10 U.S. Parks
1. Garden of the Gods, Colorado Springs, Colorado
2. Central Park, New York
3. Millennium Park, Chicago
4. High Line, New York
5. Boston Public Garden, Boston
6. Golden Gate Park, San Francisco
7. Balboa Park, San Diego
8. Bryant Park, New York
9. Forsyth Park, Savannah, Georgia
10. Falls Park on the Reedy, Greenville, South Carolina
Source : TripAdvisor
June 19,2014