United States issues new travel alert across Europe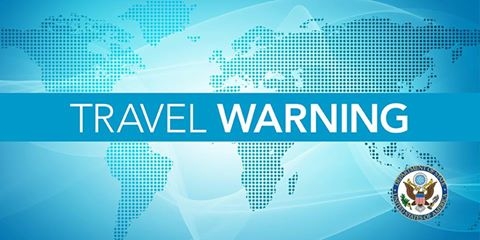 TravelBizNews Desk —
Washington: The United States Department of State has issued a new travel alert keeping in view the continued threat of terrorist attacks throughout Europe.
"Recent, widely-reported incidents in France, Russia, Sweden, and the United Kingdom demonstrate that the Islamic State of Iraq and ash-Sham (ISIS or Da'esh), al-Qa'ida, and their affiliates have the ability to plan and execute terrorist attacks in Europe. While local governments continue counterterrorism operations, the Department nevertheless remains concerned about the potential for future terrorist attacks. U.S. citizens should always be alert to the possibility that terrorist sympathizers or self-radicalized extremists may conduct attacks with little or no warning," according to a statement issued by US Department.
"Extremists continue to focus on tourist locations, transportation hubs, markets/shopping malls, and local government facilities as viable targets. In addition, hotels, clubs, restaurants, places of worship, parks, high-profile events, educational institutions, airports, and other soft targets remain priority locations for possible attacks. U.S. citizens should exercise additional vigilance in these and similar locations, in particular during the upcoming summer travel season when large crowds may be common," the travel alert reads.
The State Department has suggested US citizens traveling to European countries to be cautious and review security information of the visiting countries.
The latest Travel Alert will expire on September 1, 2017.
May 2, 2017