Vietjet offers millions of promotional tickets for "Free summer, Fly for free"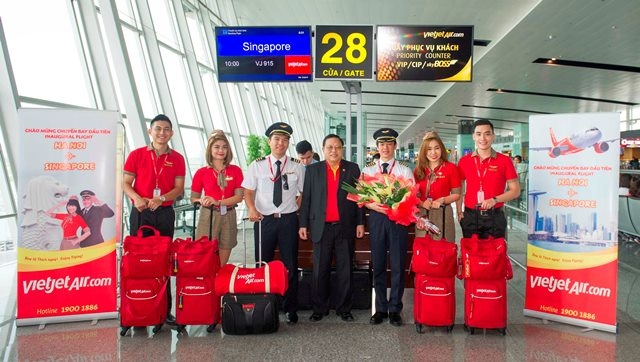 TravelBizNews Desk —
Ho Chi Minh City- Vietjet has launched the most outstanding campaign- "Free summer, Fly for free" from April 25 to June 15, 2017.
The campaign offers one million promotional tickets priced from only US$ 0 within the golden hours 12h-14h (GMT+7) at www.vietjetair.com together with interesting activities.
During the campaign's first week, Vietjet will run a three-golden-day promotion from April 25 to 27, 2017, applied for all domestic and international routes from Vietnam to Seoul and Busan (South Korea), Hong Kong, Kaohsiung, Taipei, Taichung and Tainan (Taiwan), Singapore, Bangkok (Thailand), Kuala Lumpur (Malaysia), Yangon (Myanmar) and Siem Reap (Cambodia) with travel time being within May 15, 2017 and December 31, 2017 (excluding national holidays).
Besides, the summer campaign will launch a series of activations including interactive games, amazing performances by Vietnamese and international celebrities, "Vietjet Bikini" challenge at some domestic airports and onboard Vietjet flights.
With its high-quality services, special low-fare tickets and diverse ticket classes, Vietjet offers its passengers enjoyable flights with dynamic and friendly flight crew, comfy seats, amazing hot meals and special surprises from the airline's inflight activities.
April 2017