World Environment Day 2017 observed across the globe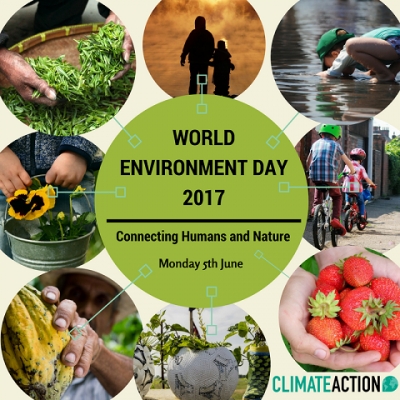 TravelBizNews Online —
Kathmandu : World Environment Day is observed across the globe today organizing various programs . WED ,celebrated on 5 June every year , is the largest annual event for environmental awareness and action.
World Environment Day was inaugurated in 1972 following the United Nations Conference on the Human Environment in Stockholm, Sweden on 5-16 June – the first international conference on environmental issues.
Since its first celebration on 5 June 1974, millions of people across the world have taken part in thousands of events to raise awareness and generate political momentum around growing concerns such as the depletion of the ozone layer, toxic chemicals, desertification and global warming. Events range from neighbourhood clean-ups, to action against wildlife crime, to replanting forests.
The Day has developed into a global platform for taking action on urgent environmental issues, driving change in our consumption habits and influencing national and international policy.
United Nations General Secretary António Guterres urged everyone to "cherish the planet that protect us" in a video message. Guterres said, "Without a healthy environment we can't end poverty or build prosperity. We all have a role to play in protecting our only home."
World Environment Day theme for 2017 is 'Connecting people to nature'. Official celebrations will take place in Canada , the host of WED this year.
"We can enjoy nature year-round, but World Environment Day is when the whole world comes together to celebrate our beautiful planet," said Erik Solheim, the head of UN Environment. "It reminds us of what a treasure nature is, and encourages us all to protect and appreciate our environment."
June 5 , 2017