World Expeditions launches 'Women Only' adventures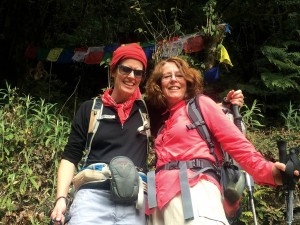 Washington : Adventure travel specialist World Expeditions is introducing in 2017 an exciting new range of active adventures for women only.
The specially-crafted Women's Adventures have been developed in response to the growing number of women seeking active adventure experiences in a safe, supportive and encouraging environment.
The number of women participating in World Expeditions' active adventure tours has increased significantly in the past 20 years, growing from 38 per cent in 1996 to 54 per cent in 2016. Even on the most challenging itineraries, such as mountaineering or trekking in remote mountain regions, women now make up 30 per cent of the tour group.
From India to Peru, Vietnam to Canada, Australia to Tasmania, the itineraries of all Women's Adventures will maintain a 'minimal impact' philosophy at the heart of each trip and aim to forge authentic cultural exchanges and a sense of real exploration.
Commenting on the launch of Women's Adventures, World Expeditions CEO Sue Badyari said:"Working in the adventure travel industry, we have seen time and time again that women travellers' aspirations to engage with trekking, cycling and even climbing mountains can be as robust as their male counterparts.
World Expeditions has now taken this demand for active adventure travel for women to the next level, offering specially-designed small group itineraries 'for women only' in some of the world's most exciting, bucket-list destinations.
Whether the goal is to reach Everest Base Camp, camp under the stars in Australia's outback, climb Africa's highest peak or trek to the ruins of Machu Picchu, there is a great range of women-only adventures to choose from."
The first Women's Adventures itineraries will launch in March 2017 in Tasmania and Nepal.In total, there are 21 itineraries available include Women's Great Wall Trek, Women's Everest Base Camp & Kala Pattar, Larapinta Goddess Walk, Women's High Trails of the Canadian Rockies, Women's Salcantay Trek & Machu Picchu, Women's Kilimanjaro – Shira Route, All Women's Adventures will be fully guided and supported and, wherever possible, will be led by a female local guide according to Adventure Travel News .
October 2016