WTM to generate £2.5 billion of travel industry contracts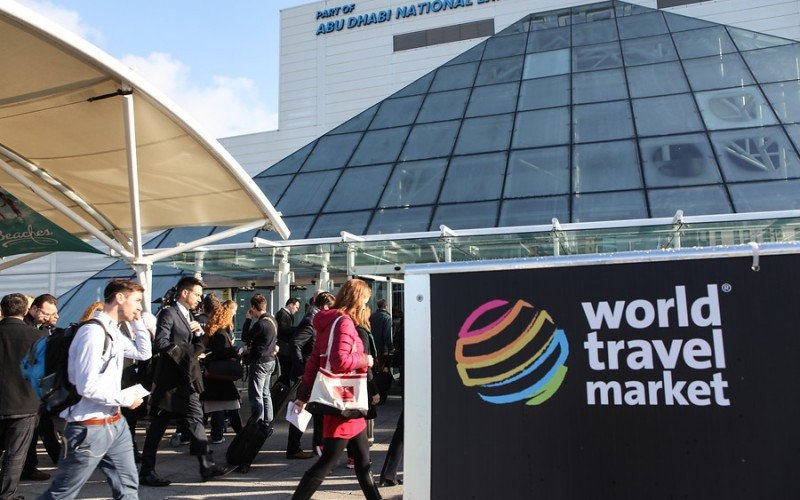 TBN PR —–
London: The leading global event for the travel industry – World Travel Market London is expected to generate £2.5 billion in business deals this week.
World Travel Market London (WTM) started here today. Simon Press, World Travel Market London Senior Director, said: "We have had a fantastic start.
"We had 211 buyers meeting a host of exhibitors for the speed networking session .We expect there will be 1.1 million on-stand meetings this week, generating £2.5 billion in business deals."
The speed networking session kicked off WTM London and drew large crowds of buyers and sellers, keen to make useful contacts to follow up during the course of the four-day event.
The WTM Forecast Forum heard expert panellists discuss the findings of the World Travel Market 2015 Industry Report.The experts said that China's economic slowdown is unlikely to adversely affect the country's burgeoning tourism trade.
"Those with money will continue to travel," said John Strickland, Owner of JLS Consulting.
UKinbound's Chief Executive, Deirdre Wells, added: "250 million new people are expected to join China's middle classes in the next few years; we're nowhere near hitting our peak."
Euromonitor International head of travel and tourism research Caroline Bremner welcomed the introduction of two-year multi-entry visas for Chinese tourists entering the UK and said that countries needed to work together to boost long-haul inbound traffic.
Greece was also debated, and Euromonitor's Head of Travel and Tourism Research, Caroline Bremner, said Europe's politicians need to work together to help the country deal with the refugee crisis.Greece's resilience was further debated at the Greek National Tourism Organisation networking event.
Greece's tourism industry expects 2015 to be another record year for arrivals and revenue, despite the country's well publicised problems with the economy and refugees.
Elena Kountoura, Greece's Alternate Minister for Tourism, said the country expects to reach 26 million arrivals and €14.5 billion in revenue, beating the records set in 2014.
Operators to Greece, such as Sunvil and TUI, said they had seen a slight impact on bookings due to concerns about the Greek economy but no great rush of cancellations.
A leading Egyptologist told WTM London delegates about the possible discovery of a new tomb, leading off the burial chamber of King Tutankhamun in Egypt's Valley of the Kings.
Professor Nicholas Reeves believes the secret tomb could be that of the famous Egyptian queen Nefertiti and, if further investigations prove his theory, such a discovery could rival the discovery of Tutankhamun's tomb in 1922. It would also provide a boost to Egypt's recovering tourism industry.
Currently 10 million tourists visit Egypt annually, generating US$10 billion in tourism receipts. By 2020, the country plans to double the number of tourists and triple the amount of income generated.Egypt also launched a new global marketing campaign at WTM London.
Mexico, WTM's Official Premier Partner, is celebrating the culmination of a year-long series of cultural events marking the country's dual year with the UK.
WTM London, the leading global event for the travel industry, is a four-day business-to-business exhibition for the worldwide travel and tourism industry.
WTM London, now in its 36th year, is the event where the travel industry conducts and concludes its deals. WTM London is part of Reed Travel Exhibition's World Travel Market events, which also includes Arabian Travel Market, World Travel Market Latin America and World Travel Market Africa.
-wtmworld.com ,Nov.2, 2015