Gloria Guevara Manzo appointed new President and CEO of WTTC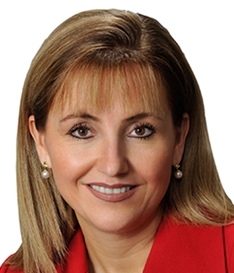 TravelBizNews Online —–
London : The World Travel & Tourism Council (WTTC) had apponted Ms Gloria Guevara Manzo as its new President & CEO.
Ms Guevara served as Secretary of Tourism for Mexico and CEO of the Mexican Tourism Board from 2010 to 2012, minister in the cabinet of President Calderon.
Earlier , she worked for global distribution system Sabre where most recently she was CEO of Sabre Mexico, reporting to the board of directors of a joint venture between Aeromexico, Mexicana and Sabre Holdings. She is currently Special Advisor on Government Affairs for the Centre on Health and the Global Environment at the School of Public Health, Harvard.
Announcing Ms Guevara's appointment, Gerald Lawless, WTTC Chairman said "Gloria is a proven leader who is well known and well respected within the global Travel & Tourism sector. I am delighted that she will lead WTTC into the next phase of its development.
Gloria was chosen from a competitive field of international candidates. With a career encompassing senior roles across private sector, government and academia, she brings a unique combination of experience and expertise.
WTTC is the world authority on Travel & Tourism with a membership which comprises over 150 CEOs of the world's leading Travel & Tourism companies. It is the only global private sector organisation representing the breadth of the global business and leisure travel industries.
Ms Guevara, a Mexican national, is married and has a son and a daughter.
Aug.2017